Tattoo cream? Ointment? Or maybe tattoo gel?
We are used to healing tattoos with creams, but are they the best? We checked few most important aspects of looking after a new tattoo.
The pain of applying and spreading.
Applying tattoo products on freshly tattooed, already sore, irritated skin can be very painful. Most of us hate that process because the skin is usually inflamed, swollen and sensitive after the tattooing session.
Creams and ointments are usually quite thick; they need to be to moisturise the freshly tattooed area properly. Unfortunately, their consistency makes them difficult to apply and spread, especially on bigger tattoos.
On the other hand, tattoo gel applies with ease and gives you a pleasant cooling sensation during and after the application which makes it a great pain-free alternative.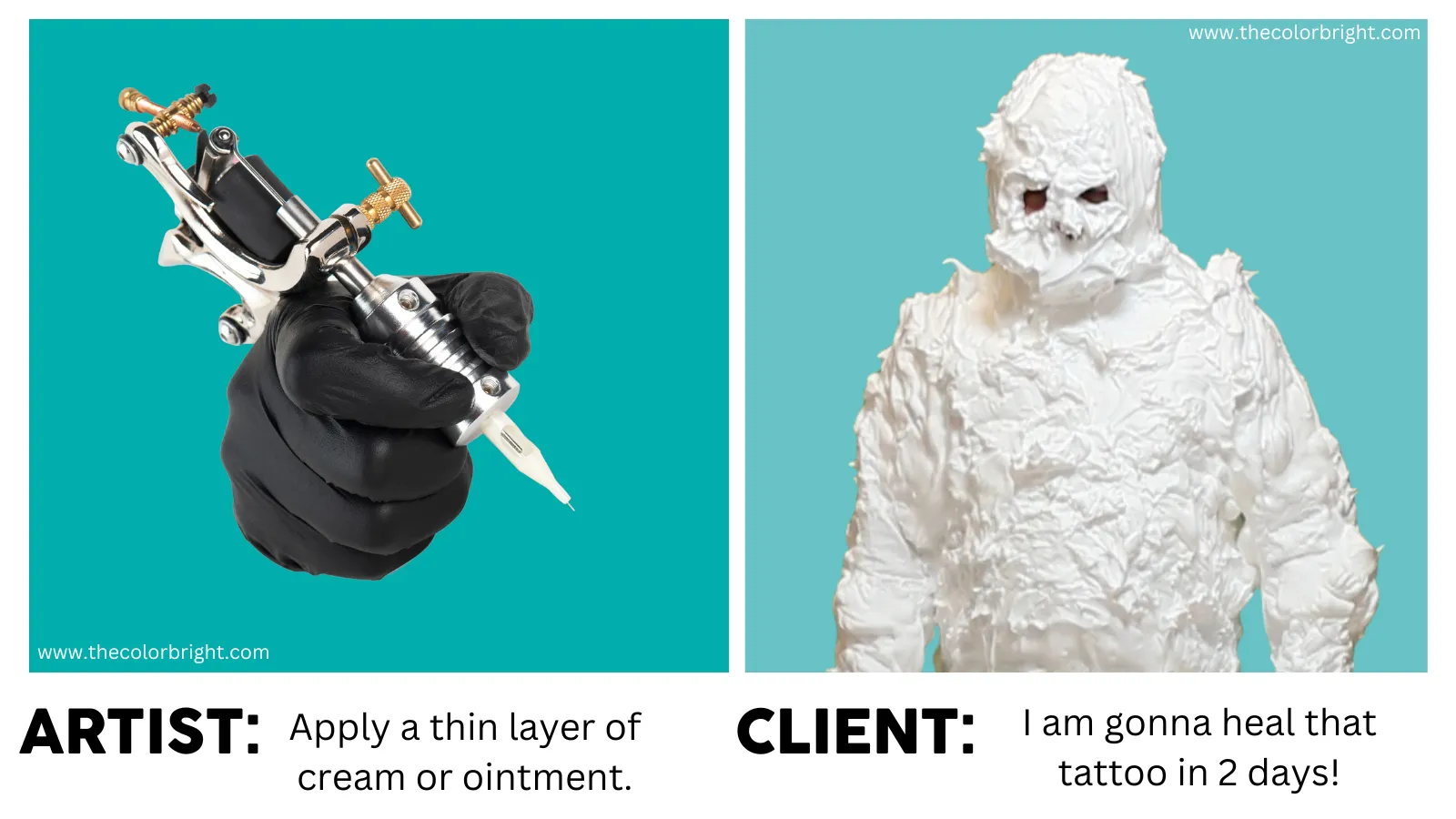 How much product should I use?
In the case of fresh tattoos, more product does not mean better; most of the creams require you to massage it into the skin as leaving a thick layer on top could ''suffocate the skin'' and do more harm than good. 
The gel does not need to be massaged into the skin as it will absorb itself. The gentle application will be enough to spread it around the tattooed area.
So, it is easy to overdose the cream, but it is almost impossible to overdose the gel.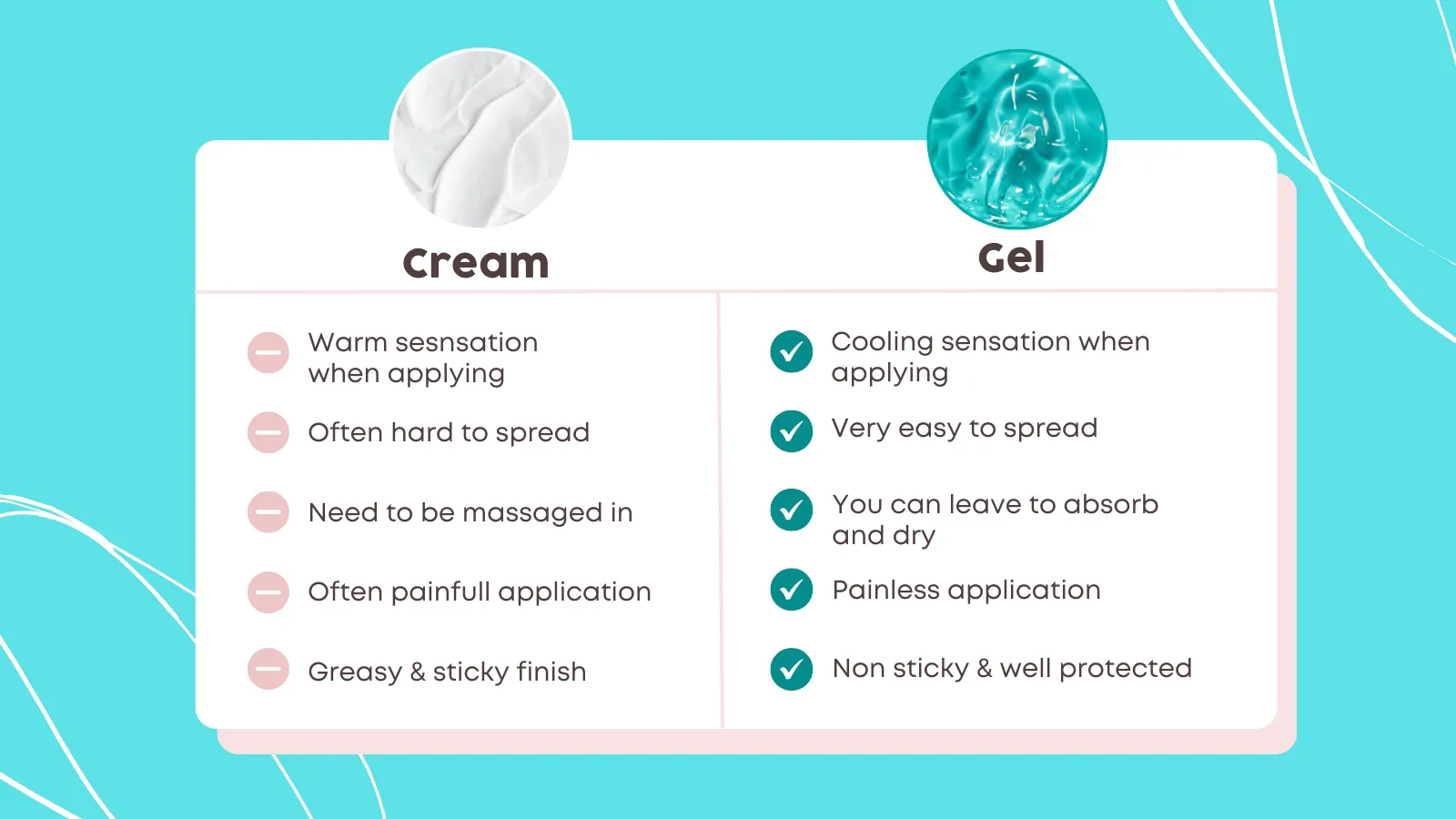 Tattoo Cream vs Tattoo Gel 5min after application
Check out our video for more visual comparison.
Thick creams usually take longer to absorb and leave a sticky and greasy residue on the skin. Gel, on the other hand, allows the skin to absorb all the active ingredients quickly and forms a layer that protects fresh tattoos from external pollutants like bacteria, dirt, and fibre from clothes for hours after application. It doesn't stick to clothes and thus does not stain them.
Overall, gel is just an easier, more pleasant and safer way to heal your new tattoos.